If you are in need of treatment for addiction, private practice clinicians offer perhaps the most flexible, cost-effective and available option. In many small communities where no addiction treatment programs exist, often clinicians in private practice will be your only option. While still considered outpatient, often those in need of help don't think about seeking out someone in private practice because as a society we have become accustomed to the idea that attending a treatment program is the gold-standard of care.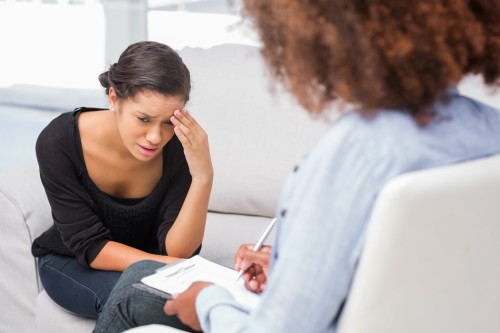 But programs don't deliver treatment, clinicians deliver treatment! And many of the very best clinicians are in private practice because they can have more control over their time, experience less stress, and make more money. This is not always the case, but most often it is. In 2013, the Substance Abuse and Mental Health Services Administration provided a report to congress on the nation's substance abuse treatment workforce that provides all the details you ever wanted to know about our present addiction treatment workforce. Sadly, the conclusion was:
As a whole, the workforce is too few, aging into retirement, inadequately reimbursed; inadequately supported and trained, and facing significant changes affecting practice, credentialing, funding, and ability to keep up with changes in practice models driven by changing science, technologies and systems.
Why private practice clinicians?
Better Educated. In the above referenced report, a national survey on addiction counselors working in the field found that 36% had a master's degree, 24% had a bachelor's degree, and the remaining 40% had less than a bachelor's degree. Most in private practice have at minimum a master's degree, and many have doctoral or medical degrees if they are psychologists or psychiatrists. Do you want to attend a treatment program where the clinician(s) helping you has no academic knowledge of addiction and mental health disorders? Sadly, many outpatient and residential programs will employ such staff because they will work for low pay, improving the profitability of the program.
Less Turnover. Tom McClellan is famous for a study where he found that the turnover rate of clinicians working in addiction treatment programs was higher than in the fast-food industry. This is because program work often involves low pay, lots of paperwork, challenging clients, and in many cases minimal supervision and administrative support. Many outpatient programs have long waiting lists and less than optimal budgets, leading some administrators to stretch clinician hours beyond healthy levels. In the SAMHSA workforce report you can turn to page 9 and read all about turnover rates which run about 30 percent in treatment programs. Why is turnover bad? It's the outcome of clinicians that are not happy. And unhappy clinicians impacts the quality of care they deliver.
Licensed. Because most in private practice have a graduate degree, usually they are licensed as clinicians or on the path of becoming licensed as well. Why is this important to you? Because having a license means they are regulated by a Board that ensures they maintain appropriate ethical standards, continuing education, and engage with you within the guidelines of their scope of practice. Just like in medicine, if treatment harms you in some way, you have a place to go (the Board) to complain and seek help.
Outcomes. Let's cut to the chase. What is most important in seeking out help is whether or not the outcomes you seek actually happen, and happen within a reasonable timeframe. Positive outcomes are a function of two things: what happens in therapy and what happens outside of therapy. In therapy, good outcomes evolve from working with therapists that know how to engage you in a therapeutic relationship, one that adapts interventions to your own view of change, is collaborative, measures progress and shares it with you, and where you feel listened too and understood. And truth be told, degrees, licenses, and the number of letters after a clinician's name say very little about their ability to successfully do these things. But if good outcomes is what you seek, then ideally you want clinicians who can engage you relationally AND have the academic knowledge and skills to deliver evidence-based treatments.
How do you find a good private practice clinician?
Ask those you trust. Getting a referral from someone you trust is probably the primary way people find good therapists. Ask your physician, friends, pastor, family members, or others in the community that have experience and knowledge with local therapists. You don't need to give someone you are asking all the details of your situation, and honestly, you can say you are searching for a friend if it makes you more comfortable. But ask, and keep asking.
Search Online. These days most private practice clinicians know they are running a business and must advertise. And most often it's done online with personal websites, or by getting listed on a third-party site like Good Therapy and Psychology Today. You can learn a lot about a therapist by reading their bio, credentials, experience, and how they work with clients.
How do you evaluate and select a private practice clinician?
Take a test drive. When I refer people to therapy I often provide 2-3 choices and say they should see at least two before making a choice. Not that selecting a therapist is like buying a car, but working with a therapist is a significant investment of time and money. You want to do your homework and select someone who you feel the most comfortable with from the get go. And the best way to do that is to sit with at least two options before making your choice. If you do this and all are great, then…
Expertise. Consider who has the most expertise in treating addiction. Are they a generalist who says they work with addiction, but that is not really their specialty? Some clinicians will say they know addiction, but ask about addiction medications, the Matrix Model, the Community Reinforcement Approach, or Seeking Safety, and they will give you a deer-in-the-headlights look. Not that every addiction therapist needs to know about all of these things, but the more you ask and know yourself, the better position you will be in to select someone who is right for you. Also, check out how to find and evaluate a good therapist.
What are downsides to private practice clinicians?
Cost. Those in private practice usually charge hourly rates based on their education, license and experience. Master's level therapists can range from $50 to $125/hour, whereas psychologists may charge $125 to over $200 per hour. Psychiatrists charge at the top of the food chain, and often are over $200/hour. That said, many have sliding fee scales, accept insurance, and some even do pro bono work. So while cost can be an issue, it should not stop you from contacting prospective therapists and discussing what options you have for payment.
Availability. Private practice clinicians can also have waiting lists similar to treatment programs. Those who are well known in their communities, and have practiced for some time with good reputations, often are not in need of new patients. That said, it again is worth contacting all potential options and discussing when a spot might open up, or if they have other referral options.