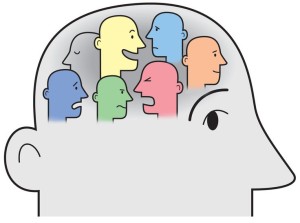 We are conditioned from an early age to believe that we have one mind, one personality, and that all our thoughts, feelings and behaviors emanate from that unitary person we think we are. This way of understanding ourselves leads to tremendous suffering, because the truth of who we are is a bit more complex…
Sigmund Freud, the father of psychoanalysis, is most famous for introducing the idea that our psyche is really a collection of parts, or different aspects of self (e.g., Id, Ego, Superego). But many others deserve credit for evolving the idea that we all have sub-personalities that more accurately define how we operate in the world (see Subpersonalites by Rowan).
One of the most recent depictions of this is seen in the hit movie Inside Out, where the lead character – a young girl who is uprooted from her Midwest life to live in San Francisco – negotiates the challenges of her new world through four internal personalities driven by the emotions of joy, fear, anger, and sadness. Herman's Head was a television show also based on the same idea of subpersonalities.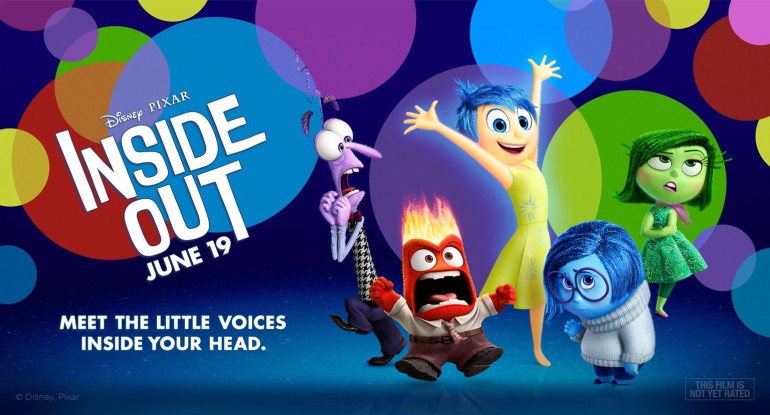 It can be a bit strange thinking about ourselves as being different parts or personalities if we have never thought about it before. In times past, we used the term Multiple Personality Disorder (MPD) to describe people whose parts became so extreme that being with them was like being with different people. Today, MPD has been replaced by Dissociative Identity Disorder (DID), but very few people experience splits in personality so extreme that they qualify for a mental health diagnosis.
Understanding Parts of Self
For most of us, we experience or act out our different parts in context-specific ways. We have public and private parts, masculine and feminine parts, aspects that we freely share with others, and other parts that we guard vehemently inside and rarely share with anyone. We have parts that act different ages based on when they were formed in our psyche, and parts that perform various functions for us, like keeping us from getting overwhelmed, managing the administrative details of our lives, and carrying the burdens or hurts from our past. And we have parts that crave intimacy and sex, while other parts thrive on isolation and aloneness.
Living a life of parts helps us understand why we can love and hate the same person, diet one day and binge the next, and be a committed parent when around our children, but drink ourselves into oblivion once they fall asleep. While we are susceptible to letting certain parts influence who we think we are – particularly those parts of ourselves we don't like – the truth is that no one part of us defines the essence of our being.
True Self, Soul, Heart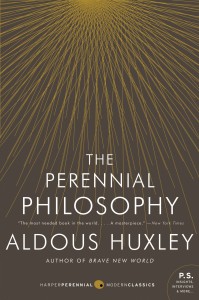 Most theories about parts and subpersonalities all include a part that is not really a part at all, but an aspect of ourselves that is the truth of our existence. This aspect of self goes by many names – real self, core self, seat of consciousness, heart, transpersonal self, true self, and soul – but whatever you call it, it's our true nature. Unlike parts of self that are constantly changing, true self is unchangeable, timeless, and connected to all that is beyond who we think we are.
It's our life work to awaken to the realization that we are not our parts, and that inside us resides the Universe, the Kingdom of Heaven, a Oneness with All Things, and an Enlightened state where all suffering ends. Of course most of us never reach this degree of awareness in one lifetime, but all major world religions have articulated paths that guide us to this end.
If this idea is even more strange to you than the idea of parts of self, read Aldous Huxley's brilliant articulation of the Perennial Philosophy.
When Trauma Occurs: Parts to the Rescue!
The birth of our parts is a multifaceted and complex process that is beyond the scope of this post (again, see Rowan), except for one aspect that I want to touch on – trauma. Trauma by definition is an emotionally overwhelming event (or series of events) that results in our parts working together to protect our true self or soul at all costs. One part often takes the emotional burden of a traumatic event, while other parts jump into action and fight, flee, or freeze, depending on which strategy will best maintain our survival.
The fact that parts of self work together to protect our soul in the face of trauma is an endowed human trait that we all share (see Trauma and the Soul by Kalsched). And while a wondrous gift when we experience trauma, it comes at a cost – our parts never get the memo that the trauma is over. Instead, our parts remain organized as if trauma were still occurring.
As you might imagine, parts organized around protecting the soul at all costs can result in a part (or parts) acting in extreme ways. Usually behaviors for which people seek help – addiction, cutting, isolating, hoarding, being suicidal – all emanate from parts that use such behaviors to keep other parts from not having to feel the emotions of the original trauma.
And this is where we are vulnerable to believing that a part of us – a part that acts out, feels shame, feels broken – is the essence of our being. But it's not, it's just a part doing only what it knows to protect our soul. This is why you are not your addiction; your addiction is behavior coming from a part of you.
If you happen to belong to a 12-step program, then you know that introductions include saying, "Hi, my name is Judy, I am an alcoholic." This intentional language serves the purpose of helping those who struggle with addiction take responsibility for their behavior. But given our discussion above about parts, I hope you now understand the downside of language that confuses a part of someone with their true self. So Judy should say instead, "I'm Judy, and a part of me likes to drink a lot."
Healing from Trauma and Addiction
How do we use this understanding of parts and our soul to heal from trauma and addiction?
We first must become aware of our parts and ultimately our true self by deepening our knowledge of our internal world. This happens by engaging in contemplative practices, mindfulness-based approaches, and the right kinds of therapy. It means we must value time inside ourselves like we do time in the external world. 
One tool you may find useful in helping you understand and heal your internal world and external relationships is a website created by my friend Ruth Diaz called Returning to Compassion. On her homepage is a great Prezi presentation that walks you through her model which I highly recommend!
As we come to better understand our internal family, we can develop insight into the parts that hold the burden of our traumas, the one's that act out addictively, and the parts that manage other aspects of our lives. And we can deliver to them the memo that they never got, that the trauma is over. We can unburden them from their need to act out any more to protect the soul, allowing our true self to lead life to the fullest.
Sound too good to be true? I know for some digesting all of this post may be challenging, and if that's you, then please check out the work of Dr. Richard Schwartz, the developer of Internal Family Systems Therapy. It's a therapeutic model where insights from family therapy are applied to the parts of your internal world. It's quite an ingenious, creative, and fun way to help yourself heal from both trauma and addiction.