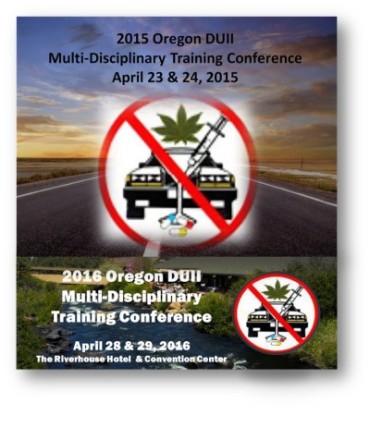 Last year I presented at the Oregon DUII Multi-Disciplinary Driving Training Conference and was honored to be asked back this year. For those of you who came to my talk, thank you! Also, thank you for allowing me to open with some personal challenges, and supporting me throughout the presentation. As promised, feel free to download my slide deck, and check out last year's presentation if you missed it. Here also are some key messages from the talk.
It's about more than the DUII
A DUII is a consequence resulting from a variety of risk factors that all need to be considered if we are to effectively prevent future DUIIs. While alcohol and drug use disorders clearly need to be assessed, we also need to evaluate behavioral addictions, trauma, chronic medical problems, social isolation, and other lifestyle stress factors. The reason is that these other issues very often play a critical role in why someone ultimate drives under the influence.
It all starts with relationship
Most DUII clients are not excited to be in treatment and view it as an extension of the legal system and sanctions. This is not an ideal way to begin a counseling relationship! Therefore, we must find a way to help clients engage productively in the process, increase their own motivation for being in treatment, and make the experience worthwhile. While this can be challenging, tools including motivational interviewing, offering a menu of treatment options, and identifying what the client is motivated to address in their life can be helpful. Treatment absent a trusting therapeutic relationship, is doomed to fail.
Treatment programs need to get better
Despite everything we know about how best to help people with DUIIs, addictions, and other life challenges, our programs remain far from optimal. We rush evaluations, provide homogeneous group treatment when clients present with very different issues, fail to utilize evidence-based treatments like addiction medicines, and rarely treat trauma and development deficits and constrictions. And collectively we continue to offer acute care for chronic problems.
These failures are for the most part systems problems, and not the outcome of hardworking individuals on the front lines delivering care. From the top down, program owners and administrators need to set the bar higher in what they deliver to clients. How would Steve Jobs create a treatment program? I know he was a bit eccentric, but imagine the creativity, technology and design-sense he would bring to the business of treatment. We need his kind of passion and energy if programs are to significantly improve.
We all should be engaged in trauma informed care
I don't think I mentioned trauma informed care in my talk, but I know I hit home the point that trauma – in all forms (adverse childhood experiences) – is among the most significant underlying factors linked to DUIIs. As a multi-disciplinary group we need to understand that it is not just DUII clients that often suffer from trauma, but us as well. Trauma on a continuum is a universal part of life, and when left untreated, can yield immense suffering.
Key to effective intervention is integration of the head and heart, which necessitates incorporating somatic (body-based) approaches in our healing work. There are many options for doing this, but one that I highlighted was Tension & Trauma Releasing Exercises (TRE). If you have an interest in learning more about TRE, I encourage you to contact a friend, Lynea Gillen, who has been instrumental in bringing it to Oregon. And, as I mentioned in the talk, I encourage you to read the book The Body Keeps the Score, it is among the best books you will ever read on trauma and its various treatments. 
Mindfulness in all we do
As the Cookie Monster said, "Today me will live in the moment, unless it's unpleasant, in which case me will eat a cookie." Today, we are a culture that knows well how to stay out of the present moment. We drink, drug, work, sex, gamble, and yes, even eat our way out of the present. We do this because life is hard, and being present, fully in our bodies, requires effort. The fact that horrific images, videos and stories about human suffering are being streamed into our living rooms 24/7 by a media obsessed with sensationalism and profits does not help matters!
When we are not present and living life in the now, we perpetuate our suffering. This is because if we are not present we are not aware, we lack consciousness. Without awareness we live life on auto-pilot and our behavior is motivated by the pain of the past or fear of the future. So of everything I presented, perhaps the most important thing is that we all need to engage in regular practices that help us be at home in our bodies, in the present. Fortunately, there are no shortage of contemplative practices, so pick what suits you and stick with it.
To wrap up, thanks again for allowing me to be a part of your good work. What I have enjoyed most these past two years, are the engaging, committed, and thoughtful people I have met at the conference. Thank you for making our communities safer.