In the book Rapt Attention and the Focused Life
 Winifred Gallagher makes a case that life ultimately adds up to what you choose to pay attention to.
This got me thinking about how addiction has evolved to our changing world, and the ways in which we are all more vulnerable to excessive behaviors – or at least exposed to far more triggers or precursors of addictive behavior:
FOOD
Not long ago I had the pleasure to hear Dr. Kelly Brownell, Director, Rudd Center for Food Policy and Obesity, speak about the link between food and addiction. In brief, his talk was shocking, sad, and made me really mad.
He provided a very empirically-based overview of how the food industry, food marketers (guerrilla, viral, stealth), and chemistry explain a great deal of our current epidemic of obesity. In his presentation, check out slide #71, where soda manufacturers used baby bottles to package soda – absolutely disgusting!
DRUGS
If the 60's and 70's were about heroin, LSD, etc., the 80's were about cocaine, the 90's about methamphetamine, the drug-object of addiction for our current times is prescription drugs.
Why? They are readily available, many believe the myth that they are safer than illicit drugs because they are prescribed by a health care professional, anyone can learn about them online, and we currently live in a culture that seeks quick fix solutions to problems.
SEX
Advancements in multimedia technologies have been led by the porn industry. Today, anyone can act-out their fantasies in cyberspace through avatars in second life, or find their sexual cup of tea online. Sex also sells products today more than ever, and marketeers continue to up the ante in ads of all kinds.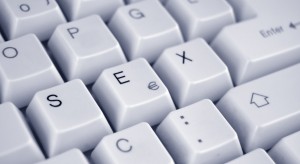 And a day does not go by that some celebrity ends up in the news for infidelity (David Letterman, Jude Law, Ethan Hawke, John Edwards, Hugh Grant, Bill Clinton – need I say more?) Is it all bad? The flip side of the coin argues that what we need in our every day lives is sexual intelligence.
REALITY TV
The evolution of reality television has resulted in many people spending inordinate amounts of time living in illusory worlds. When people lack the development capacities to initiate, form, and maintain healthy relationships, then relationships depicted in reality shows provide an easy out.
We can get caught up in the lives of those we find interesting or are attracted too – their relationships, struggles, and triumphs – and then cheat ourselves of real relationships living only vicariously through those on television.
SOCIAL NETWORKING
Facebook, Myspace, Twitter and other social networking sites have fueled a new generation of social interactions, but research into the depth of social networks today reveals a very sad conclusion: We are becoming more and more isolated in our everyday lives.
In a well-designed general social survey comparing social networks in 1985 to those in 2004, the number of people saying there is no one with whom they discuss important life matters nearly tripled! Seems like isolation may be a trigger for wanting an escape…
TRAUMA
I continue to be amazed at the degree to which news makers will go to grab the attention of an audience. Traumatic, horrific, terrifying events happen every day, but now they are brought right into our living room in graphic detail via YouTube, Internet news sites, and other multimedia channels.
Sure 9/11 changed a lot, but stories about children being brutally attacked, tortured, locked away, thrown over bridges and left for dead, or kidnapped, raped and held captive for years – and that is just the tip of the iceberg. How are we to take-in these violent images and stories?
How are we to process them? Make sense of them? Or have we just desensitized ourselves to such stories? And how does exposure to this type of media motivate our desire to escape into fantasy?
TIME
Despite all the new time-saving gadgets I utilize, I still don't seem able to keep up with the pace of our fast moving society. Fast food, Twitter, blazing high-speed Internet, sound bite news, packed calendars, energy drinks, and did I mentioned residential treatment for addictions in under five days?
In the book In Praise of Slowness: Challenging the Cult of Speed, Carl Honore challenges our way of life in the age of speed. I like both the book and his TED talk because they help us understand how the pace of our society promotes our need for quick fixes, quick releases, and quick highs.
Perhaps one solution to addiction is just to slow down life.
My experience is what I agree to attend to
William James
It seems that we are increasingly living in a world where the choice of what to attend to is being made for us.