As I mentioned in my previous post on diagnostic categories, the next edition of the Diagnostic Statistics Manual (DSM5) of Mental Disorders will significantly change diagnoses related to alcohol and drugs. No longer will the diagnosis of abuse exist, but instead we will have one category or diagnosis of problematic substance use behavior with varying degrees of severity. At issue is what to call this disorder.
Presently, the term addiction does not appear anywhere in the DSM, but instead the term dependence is used to describe behavior that traditionally invovles compulsive use, loss of control, and continued use despite consequences.
Unfortunately, the term also describes a normal process that has nothing to do with problematic behavior or addiction, such as a person who becomes "dependent" on insulin for diabetes, or pain medicines for chronic pain. In these instances, the term dependence describes something entirely different than what is in the DSM.
What to do?
It sounds likely that the upcoming new version of the DSM will use the term addiction and drop dependence because of its dual meaning. Other terms  including appetitive disorders have been thrown around, but this label would require significant public education.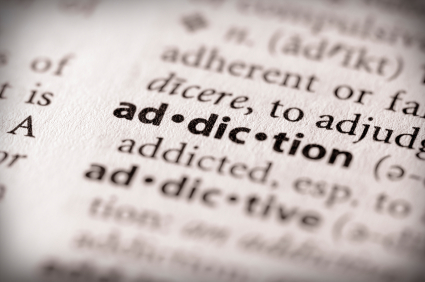 Those who are against using the term addiction say:
It carries too much stigma
Has no clear scientific definition
Overly identified with drug abuse instead of the full range of excessive behavioral problems
(e.g., sex, food, gambling)
In truth, there is no perfect term, but at least addiction is a commonly used term that most understand, even if it presently is not associated with a universally agreed upon definition.
I support using the term, but also believe the field needs to evolve its thinking and define addiction more broadly to include the full range of problematic behaviors that go beyond just drugs and alcohol.
At CPDD speakers suggested gambling will be included in the new diagnosis, and potentially internet addiction in the near future, but sex and food – perhaps the two most powerful addictions due to their link with our survival – will likely not make the cut.
What this means
It means that politics win over science and many folks who need help will not receive it because insurance companies will have a reason not to pay for something if it is not officially in the DSM and/or does not have the right diagnostic codes.