Have you heard of Allen Carr's book an Easy Way to Stop Smoking? The approach developed by an accountant turned addiction guru may be the single most profitable addiction treatment intervention ever developed. His stop smoking books have sold over 10 million copies in 57 countries, and his organization now offers treatment seminars in 150 cities in 45 countries. While Allen died in 2006, his method lives on and is also marketed to those in need of help with alcohol, drug, and food addiction problems.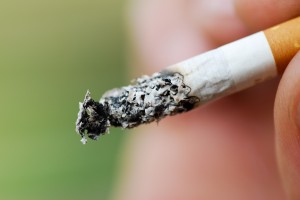 So what's the Easyway®? In a nutshell it's the idea that we all have the power within ourselves to decide our own fate. So the solution to addiction is quite easy on the surface; you just need to make the decision to stop engaging in addictive behaviors and then stick with that decision. Allen's contribution to this process appears to be his way with words, which really is a sales pitch to get you to stop. No question he had an ability to get through to some people, because what else explains his phenomenal business success?
How many people have actually overcome their addictions permanently using his method? It's unknown, which puts him into the same category as most treatment programs. Absent reliable addiction treatment outcomes, those who sell solutions are free to say whatever they want about their methods. And sadly, buyers who so badly want to end their addictions, will try most anything even if the chances are small that it will work.
Now I am not saying that his method is snake oil or does not work. In truth, it has worked for some people. But the more important question is how well does it work compared to other methods? This is where science, randomized clinical trials, and research can guide you to make wise choices about how you spend your time and money on solutions to addiction.
So when it comes to stop smoking, what does the science say?
Among the most reliable sources for answers consolidated from peer-reviewed research is the Cochrane Collaboration. If you spend just a few minutes reviewing the findings from the Cochrane Tobacco Addiction Group you will be armed with knowledge to decide what method may work best for you.
We are a society obsessed with quick fixes and simple solutions. While it's a nice idea that overcoming addiction can be easy – and maybe for some it is – for most it's a challenging problem that requires hard work, work that goes beyond just addressing the addiction.