I understand why Beautiful Boy: A Father's Journey Through His Son's Addiction
 is a #1 New York Times bestseller. It's a very moving and insightful account of one father's journey through his son's addiction, a journey millions of parents have made. David (the author) does not hold back. His writing is powerful, emotional, lucid, and honest.
He loves his son Nic to the ends of the earth, there is no doubt about that. Nic is more than just a beautiful boy, he is everything to David. And why wouldn't he be, he is his son, even when high on methamphetamine and other drugs. At times I laughed, other times I cried. I did not want to be reminded that as a parent there are limits to my ability to protect my son. But it is one of the gifts of the book.
It is often overwhelming reading David's account of his son's addiction, and his tireless pursuit to save him. At one point in the book he asks the question:
What would you do if a family member were addicted to this drug?
He receives many answers from addiction researchers, drug abuse counselors, interventionists, friends, teachers, and members of Al-anon. He leaves few stones unturned, and in the end, realizes that no one person has all the answers. He must decide for himself how to deal with his son's addiction (and his own addiction to his son's addiction).
I could not agree more. At the same time, I could not help but get frustrated by some of what he was told, and even more, by what he was not told.
Here is my answer to David's question.
Help for David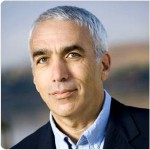 1) I would utilize the Community Reinforcement and Family Training (CRAFT) approach for dealing with Nic and his addiction. When compared to the two approaches most discussed in the book (Al-Anon and doing an Intervention), CRAFT has been shown in clinical trials to be significantly more effective.
In one trial, CRAFT resulted in 64.4Z% of addicts entering treatment compared to 22.5  for Interventions and 13.6%  for Al-Anon. I would add that if it were me, I would likely skip Interventions, but utilize Al-Anon with CRAFT since there are many positive benefits to connecting with others who are going through similar challenges.
2) For family members and friends trying to help an addicted loved one, the end result is most often perpetual trauma. David at one point says,
I have been so traumatized by his addiction that the surreal and the real have become one and the same.
There are many references throughout the book that support the painful fact that trauma pervades not only Nic's life as an addict, but his father, family, and likely some friends.
It is also a sad truth that good trauma therapy is hard to find, and rarely done to any significant degree in substance abuse treatment. For David, who clearly has engaged in a lot of therapy, I would want to explore the degree to which these therapies sufficiently addressed trauma.
I have explored this topic in a paper I wrote about treating trauma, as well as in a section about core issues. Understanding trauma and its treatments are as complex as addiction, if not more so.
One of my favorite trauma authors recently came out with a new book that I believe should be read by anyone who has experienced trauma, and in my book, that includes us all: 8 Keys to Safe Trauma Recovery
.
This is tough work, not for the faint of heart. But something tells me that after what David has been through with his son, trauma work would be a walk in the park.
Help for Nic


1) David says towards the end of the book,
Rehab isn't perfect, but it's the best we have
I am not surprised he reached this conclusion given that when you go searching for help, it is really the only answer. Treatment works.
Research says it does, even if you have to go multiple times. And Nic is a testament to this outcome: he goes to many residential (and outpatient) programs and does well for sustained periods of time following treatment before he relapses. I too believe in treatment, but also believe strongly that current treatment practices fall short of what is possible and necessary for long-term success.
2) This entire website is dedicated to helping you understand the solution to addiction. My answer for Nic (and David) is summarized in the following blog posts: Understanding Addiction and the Long Term Solutions to addiction. David is right when he says in the book that there is no one right path for anyone, but there are specific things that can make a difference in whether a person continues to go through life cycling in and out of treatment, or progresses beyond their addiction.
3) For Nic, among the most significant factors that will likely influence his future outcomes is the degree to which his developmental deficits and constrictions are addressed. Among the best frameworks for understanding how to assess development is Stanley Greenspan's six developmental levels (or stages) of the mind.
The deficits and constrictions resulting from early traumas, as well as drug abuse, can be healed over time utilizing developmentally-based psychotherapies. Although meth and other drugs of abuse can result is significant brain changes that impact emotional development, this type of therapy is really the best we have.
Unfortunately, in my experience, it is not taught in graduate schools, is completely unknown in residential treatment facilities (and even if it was known, the therapy is done over years, not months or 28 days), and requires significant skill in delivery.
It also is the right therapy following trauma resolution work. The good news is that there are some gifted therapists in most places that can do it, it just may require some effort finding them.
4) David correctly writes that his son has a chronic, relapsing medical condition that will require long-term care. Yet sadly, it appears that Nic's care has suffered from our treatment system being a patchwork of acute-based programs, where aftercare is self-help meetings and "working a program."
Nic needs to stop going in and out of treatment, and instead engage in treatment for many years. The evidence is in the book. When he is in treatment and working his program he does very well, until he stops working his program and relapses. "Working a program" is a 12-step construct that does not include the work I believe is critical to long-term success (see previous bullet point).
Staying in treatment for years makes sense when you understand that it is outpatient (not residential), involves resolving underlying drivers of addiction like trauma, is adapted to changes in development over time, and includes the exploration of more than just pathology, like the idea of Me to We: Finding Meaning in a Material World
.
If we are to successfully help people move beyond addiction, we must get outside the black box of traditional addiction treatment and utilize what we know from a variety of fields (e.g., systems science, positive psychology, ecopsychology, education). We can and we must do better, for Nic, and everyone else that suffers.
I want to add that Nic published his own book about his experiences abusing methamphetamine and other drugs, called Tweak: Growing Up on Methamphetamines
. I look forward to reading it in the near future, and hearing his side of the story.
One final comment is related to how David ends the book.
I believe we need an all-out war on addiction modeled on the war on cancer.
He goes on to suggest what such a campaign would look like, the funding it would require, and the benefits it could bring. He adds that a research network like that set-up for cancer could test out many promising addiction interventions, including new medications.
The good news is that it has been done, and has been bridging the gap between practice and research for many years now.
It is the National Drug Abuse Treatment Clinical Trials Network. Check it out.