People say that what we're all seeking is a meaning for life. I don't think that's what we're really seeking. I think that what we're seeking is an experience of being alive, so that our life experiences on the purely physical plane will have resonances within our innermost being and reality, so that we actually feel the rapture of being alive. Joseph Campbell, The Power of Myth 
For those of you who have never heard of Joseph Campbell, he was a man who could tell a good story. In fact, his life was devoted to the study and teaching of mythology. He believed that myths – powerful stories passed on through the ages and across cultures – hold the truth of life.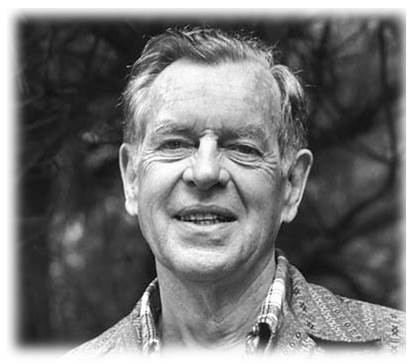 More than any other scholar, Campbell awakened us to our need for these universal stories in finding our way during turbulent times.
Among his most popular reads is The Hero with a Thousand Faces
, a book dedicated to describing the hero's journey. Finding your way out of addiction is a hero's journey. It's about leaving the comforts of the known, and courageously seeking the truth of your existence. There is pain and sacrifice on the quest, and you constantly run up against a world that does not make your journey easy. At the same time Campbell says,
The ultimate dragon is within you, it is your ego clamping down on you.
The journey out of addiction is hard because your experience while acting out may be as close to the rapture of being alive as you have ever felt. So disconnecting feels like you must give up something that predictably (and habitually) delivers the feeling of aliveness. And herein lies the trick of the dragon. An addictive high may feel quite powerful, but it's a poor substitute for the experience of being alive that Joseph Campbell believes we are all seeking.
So if you want to overcome addiction, you have no choice but to take your own hero's journey.
If you realize what the real problem is – losing yourself, giving yourself to some higher end, or to another – you realize that this itself is the ultimate trial. When we quit thinking about ourselves and our own self-preservation, we undergo an truly heroic transformation of consciousness. Joseph Campbell, The Power of Myth
And how do you embark on your journey? Campbell offered some sound advice from his decades of studying the heroes who have gone before you.  
Find and use good teachers along the way (or therapists, clergy, friends, coaches, etc.)
Read literature that speaks to your heart for where you are at on the journey
Do not neglect your inner journey, for inside you is where the real hero's journey happens – so develop a contemplative side to life
"Follow your bliss" was Campbell's general advice while on your journey
In truth we all are on the hero's journey whether we are doing our best to overcome addiction, or battling another dragon of the ego. We may feel like we are stuck or not making progress, but the journey is not a linear one. Perhaps only when we get to the end and look back will life make more sense. And maybe then we will realize that what we sought for so long had been with us from the very beginning.