For the past half-dozen years, I have been attending The College on Problems of Drug Dependence, better known as CPDD. The conference has been in existence since 1929 and this year is celebrating 75 years! It is the longest running conference on drug addiction problems in the US and is attended by the brightest minds in the field from all over the world (it even has its own blog).
This year it was held in San Diego and included poster sessions, oral presentations, and plenty of networking. Usually I go it alone, but this year decided to drag my family along to make up for the year I brought them to the same conference in Reno where, ironically, gambling, drinking and smoking permeated the hotel and conference (yuck!).
Top 4 take-away's
There was a lot of great stuff this year as usual, so I thought I would highlight just a few things that really caught my attention.
1. Adverse Childhood Experiences predict later substance abuse and addiction
We have known for a long time that 80-90% of those who go down the path of addiction start their journey early in life – during teenage-age years – most often as an adaptive response to coping with one or more adverse childhood experiences.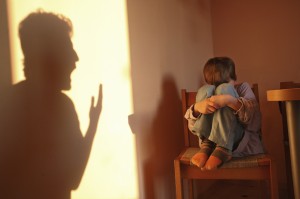 I have written about the ACE study on this site, but what is new are studies that continue to evolve these findings in more detail, and help us really understand just how complex, pervasive, and critical it is to evaluate and treat underlying traumas in those who struggle with addiction.
Current stats on abuse and neglect are frightening, and sadly addiction is not the only outcome of these cases. The British Journal of Psychiatry recently published a paper linking childhood adversity to all classes of mental health disorders.
At the conference Cathy Spatz Widom presented some of her work that has involved following 1,575 kids from childhood through adulthood. This amazing study included 908 substantiated cases of childhood abuse and neglect processed by the courts from 1967 through 1971, and then matched this group with a control group of 667 children with no official record of abuse or neglect.
The results from interviews over multiple decades provides strong evidence that early life experiences make a difference in the trajectories of our lives. Bottom line for those who struggle with addiction: intervention must involve addressing unresolved issues from the past that perpetuate addictive behavior.
2. Legalization of marijuana
I have not written about this topic on this site before, largely because I continue to struggle with exactly how I feel about it. While it is now legal in two states (Colorado and Washington) many other states are moving to legalize recreational use as well.
On many fronts I agree that legalization makes sense, as the drug war has been a miserable failure. At the same time, Nora Volkow, the Director of NIDA, in her keynote address pointed out that marijuana use among teens is at an all-time high, while research findings are absolutely clear about the dangers of THC in young developing brains.
This year the public policy forum was dedicated to this topic, and two great speakers from the RAND Drug Policy Research Center – Beau Kilmer and Rosalie Pacula – provided a lot of food for thought.
Beau reviewed his seven P's and Rosalie addressed the four primary public health goals:
Prevent Youth Access
Prevent Drugged Driving
Regulate Product Content and Form (Potency)
Minimize Concurrent use with Alcohol
The "how" of accomplishing these goals is beyond this post, but if you dig into the RAND site you will find a recent publication that provides all the details.
3. Abuse of prescription drugs
If the 80's were about cocaine, the 90's about meth, we are now deeply entrenched in a time where "the" object of addiction are prescription drugs. In the past decade there has been a five-fold increase in treatment admissions for abuse of opioids, and overdose deaths related to pills have tripled in the past two decades.
In some states more people die of pill overdoses than motor vehicle accidents. It is a problem that has gained national attention by many government agencies (and non-government groups), and was a hot topic this year at CPDD. Much of the focus was on abuse-deterrent formulations, which studies have shown have reduced abuse and diversion.
This is a good thing, but at the same time such formulations are not necessarily reducing the number of people who struggle with abuse/addiction – they are just pushing them in another direction to other more easily abusable products or illicit drugs (what we call the "balloon effect").
The key point goes back to my first bullet point. We need to invest far more resources into prevention and early intervention since this is really the origin of the problem for most who struggle.
Psilocybin and quantum change
Of all the cool things I learned this year, the one that surprised me the most was a workshop focused on the treatment benefits of psilocybin, a hallucinogenic compound from mushrooms that operates mostly on 5-HT-2a/c serotonin receptors.
The session, led by Roland Griffiths and Herb Kleber, reviewed studies where psilocybin produced some remarkable mystical experiences for participants that rated among the most important events in their life!
Here is a video clip describing one of the studies.
The hope for those who struggle with addiction is that psilocybin may be an accelerated way to induce spiritual experiences that result in profound and lasting behavioral changes. The compound, when used appropriately in controlled conditions, appears to be non-physically toxic and virtually non-addictive.
While the early findings are intriguing, I am not so sure we will see it on the list of evidence-based practices any time soon.
If you want to read more about the conference, check out the CPDD Blog.
Lastly, I know many of you won't believe this, but CPDD has workshops that go from 8pm until 10pm at night, even Sunday – on Father's Day! My wife never believed me until she saw it for herself. This is a dedicated group of people! So, after one of these very long evenings, I ventured out into the evening and did a little picture taking.
Favorite images from San Diego: