At a training not long ago on CRAFT, the presenter, Dr. Robert Meyers, told a story that I want to pass on to you.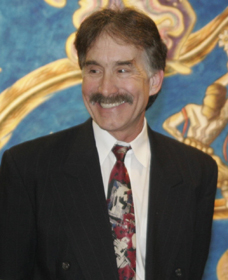 But first, if you have never heard of CRAFT, it stands for Community Reinforcement and Family Training which is an evidence-based approach that family members (or friends) can use to facilitate getting an unmotivated loved one struggling with addiction into treatment.
How CRAFT works?
I am most fond of this approach because, unlike traditional interventions that rely upon coercing a person into treatment through harsh group feedback, CRAFT relies upon using basic behavioral strategies to rearrange the world of the addict so he or she internally reaches the decision that treatment is necessary.
We have known for a long time that external motivation gets the job done; interventions do often lead to treatment. But unfortunately, once there, the person we so badly care about does not engage in treatment, does not really want to be there, and often drops out. We are back to square one and saying that treatment does not work. It is a vicious cycle.
In these situations, treatment fails because of a lack of internal motivation. Those who need to change their behavior have to want to change their behavior, which is why CRAFT is so powerful. It works to increase internal motivation for change by eliminating the positive reinforcement for acting out in an addiction, and enhancing positive reinforcement for non-acting out behaviors.
If you don't understand basic behavioral approaches to change using reinforcement, then it is time for Dr. Meyers' story.
A case study
A woman who had been admitted to a psychiatric ward was driving the staff crazy. From the time she woke up until the time she went to bed in the evening she would scream her head off. The staff tried everything they could think of to get her to stop screaming, but nothing worked.
She had to be placed in a room alone, away from the other residents, and restrained at times. Although medications could have been used to sedate her (and probably were at times), they were not the answer.
After many frustrating weeks of listening to her loud cries, a doctor was brought in to see if he could help. His name was Nathan Azrin. Nate walked down the hall to the woman's room as staff likely snickered about how he possibly could make a difference given all that had been tried.
When he arrived, the woman was sitting on the edge of the bed rocking back and forth screaming like she did throughout the day. He stood at the doorway for quite some time. He may have thought about why she was screaming, but also knew that whatever the driving reason, she could not speak and exploring the why would likely be a long journey.
Applying CRAFT
Instead, being a behavioral psychologist, he considered her behavior and what he wanted her to do instead of screaming. Well, this was easy, he wanted her to stop screaming. Then, he considered the times when she was doing what he wanted her to do: eating, sleeping, and breathing. During these activities she did not scream.
As he stood in the doorway, he began to focus more on the immediate moment to moment rhythm of her screaming and breathing. Then he got an idea…
Right at the moment when she stopped screaming to take a breath, he walked over to her and gently stroked her hair. After she inhaled and began screaming again, he slowly moved back to the door and waited until she had to take another breath. He then repeated the movements with every breath: move close to her, look her in the eyes, gently stroke her hair, and then move away as she screamed.
Why CRAFT works
Nate knew, that at our core, we all have one unifying need: love. And he believed that by reinforcing the moments when she was not screaming, even though they were just seconds, with loving touch, that just maybe…maybe, he could alter her behavior. While staff had isolated her, restrained her, and stayed clear of her, he moved closer to her. And his approach worked.
By that evening, he was sitting next to her on the bed, gently stroking her hair, and the screaming had stopped. He told the staff that when she woke up the next morning and started to scream, someone was to sit next to her and gently comfort her. In fact, anytime she began to scream, the antidote was the same.
My thoughts on CRAFT
I love this story because so often when we are challenged in life we tend to overlook the obvious. We seek out expensive treatments, elaborate self-help strategies, or engage in complex change regiments only to become frustrated when change eludes us.
Dr. Azrin is among the most cited psychologists of all time, and although he may go down in history for his popular read, Toilet Training in Less Than a Day
, for me, he will go down as an individual who taught me about love.