This past Friday I was honored to be a presenter at the 2015 Oregon DUII Multi-Disciplinary Impaired Driving Training Conference. Unfortunately, due to a nasty cold, I was only able to muster the energy for one session instead of my planned two, which was a bummer. The talk, despite my low energy, was important to me because every year about 100 people die in alcohol-related driving accidents.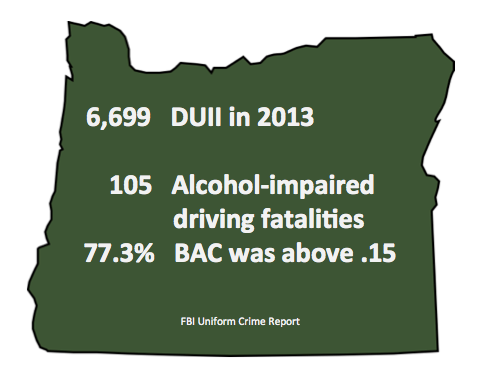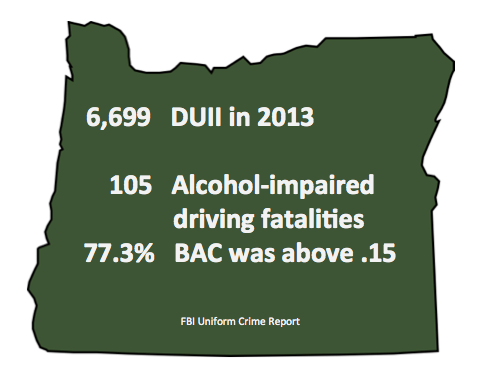 For those who attended my presentation, thank you! And for those who missed it, hopefully I can return to give it again. In the meantime, my Reducing the Risk of Drinking and Driving presentation is available. A few key takeaways from my talk:
A significant number of fatalities involve males, aged 21 to 30, who drink chronically and often have multiple DUIIs. As a population, we need to engage this group in longer term treatment (years not months) that includes a focus on treating underlying trauma.
Oregon has a significant problem with prescription drug abuse, despite the trend of pharmaceutical companies introducing tamper-resistant formulations into the market. The unintended consequence of this action, has been a significant rise in abuse of heroin. The FDAs primary antidote has been REMS, which I had no time to discuss in my talk. If you'd like to learn about REMS, read my article,"REMS Rethinking the Public Response to Drug Overdose Death" on the blog  "A" is for Addiction.

I 

am no e

xpert on public policy specific to marijuana, but what I do know is that the research is clear

it is not good for young, developing brains

! As Oregon leads the way in decriminalizing pot, we must keep our eye on how best to protect our children. About seven percent of high school students smoke pot daily, and many more have used it in the past 30 days. Better access and treatment for adolescents is critical.

I am a huge fan of CRAFT, which stands for the Community Reinforcement and Family Training Approach, and encouraged all in attendance at my talk to learn more about it. It's a wonderful, evidence-based intervention for family members of addicts that I believe every treatment provider should offer as a service.
For those who struggle with addiction, shame is at the heart of the individual consequences. It fuels continued drinking if treatment does nothing to resolve it. Unfortunately, very often interventions to reduce DUII increase shame, deepening the internal voice that "I am a piece of crap." As a group wanting to reduce the risk of DUII in our communities, we need to discuss how to implement interventions in the least shaming way.
One of the most important leverage points I spoke about was the need for treatment to implement developmentally-based psychotherapies. So often those who struggle work hard in treatment to get abstinent, only to relapse shortly after discharge because emotionally they remain a child, stuck at the developmental age of when they first experienced trauma. It's very challenging holding a job, being in an intimate relationship, and raising children if you remain a child yourself. A big key in doing this work is engaging in emotion beyond talk therapy.
As a system, we tend to see the worst in those who drink and drive. We pathologize our clients, seeing them through the lens of their diagnoses and DUIIs. I have long believed that everyone has innate talents and a contribution they can make to society if they are awakened to their purpose. We must balance our efforts at intervening on problems, with time spent helping our clients create the life they really want. Our interventions can still be evidence-based, coming straight from the field of positive psychology!  
To wrap this up, my hat's off to the collaborative group of dedicated folks who come together every year to engage in ways to make our streets safer from intoxicated drivers. It's not an easy task bringing together law enforcement, prosecutors, prevention and treatment experts, the OLCC, and many others – so those who make it happen I applaud you!