Have you received counseling or therapy to address addiction and still struggle? If so, you are not alone. When I consult with clients who have done lots of treatment, one of the first questions I always ask is:
How much was talk therapy?
This often leads to the deer-in-the-headlights look, because many believe there is no other kind of therapy. But they would be wrong, and I want you to understand why I believe healing addiction requires going beyond talk therapy. 
Talk therapy is just that, it's all about talking about your issues. I for one like this kind of therapy very much because it allows me to stay in my head where I am most comfortable.
I can talk and talk about all sorts of things, even painful topics, just so long as my therapist doesn't slow me down to feel in my body what is happening when I talk about things. That's when therapy becomes hard work, because feeling my feelings and emotions has never been easy! And I suspect it's not so easy for you as well.
Why are feelings and emotions so challenging for those who struggle with addiction?
Over 80% of those who go down the path of addiction do so prior to the age of 15. One reason is that adverse childhood experiences are emotionally painful, and engaging in addictive behavior is a great antidote to disconnecting from the body and not having to feel the emotional pain from these early traumas.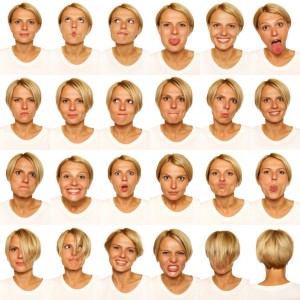 Used in this way, addiction is a naturally adaptive response to experiences that children should not have to endure, but many do. 
The problem is that addiction can't differentiate overwhelming emotions from all the others that are useful in life. So over time, while addiction works well to keep your emotions at bay, you inadvertently cheat yourself of the emotional, developmental experiences necessary for learning how be in healthy, intimate relationships. Why? Because emotional intelligence is at the heart of love, parenting, passionate work, and leading a good life.
Now can you see where I am going with the need for going beyond talk therapy?
If you are to overcome addiction you must learn how to become comfortable in your body and feel your feelings. This is an incredibly scary notion if for years you have lived in your head and fear being overwhelmed by your feelings. But there are therapies that can gradually help you enter your body and experience feelings without getting overwhelmed.
Many have been developed to help people heal from trauma, but they also are used to close the developmental gap between ones emotional and chronological age (see The Growth of the Mind
for more on this topic). 
What are these body-based feeling therapies exactly?
There are many and they go by various names. Here are a few that can help you get a feel for what I am talking about: 
While there are many other approaches, the point of this entire post is to encourage you to seek out therapy from someone who can help you work with feelings and emotions in your body, if you have not done this already. 
Finding a therapist to do this may sound easy, but my experience is that it may take some work on your part. Why? Because finding a therapist that really knows how to work with emotion and the body requires finding someone who has done this work themselves! And many therapists – although well intentioned – often go into the field because it's easier to treat others than work on their own issues. This may sound harsh, but after teaching graduate school for over six years I know this to be the case.
I even wrote a brief paper about my own experiences learning how to use the body in helping patients heal from painful emotional wounds. Reading it will give you a clearer picture of what I am talking about. 
What is the best way to find a good therapist that can help you work with emotions, and ultimately help you heal from addiction?
1) Study the various approaches above and get a clear idea of what is meant by: working with the body, experiential, somatic, emotion-focused, gestalt, process, etc… Also, beware that there are a number of quick-fix therapeutic approaches like Emotion Freedom Technique that are very different than what I am suggesting here. While these approaches may have some utility for particular issues, learning to developmentally get comfortable with emotion is not something you can do overnight.
2) Read How to Find a Good Therapist and then begin seeking out clinicians in where you live that do this kind of work. Often, seeking out therapists that advertise as trauma specialists is one of the best ways to find someone who knows how to work with emotion.
3) Test the waters by doing a session with your top choice and let them know you want to experience how they work with the body. You will know when you hit gold and find someone that can really help you.
If you want to chat more about this topic, or have me help you locate someone where you live that can help you work with emotions, then sign up for a consult and I would be happy to assist you.