Not long ago I was contacted by some folks who have been working hard on a show called Hitting Rock Bottom. It tells the real stories of people who have struggled with addiction, hit rock bottom, and found a way out. Unlike reality television that often turns tragic stories about addiction into entertainment, this show has a far more noble and broader reaching aim.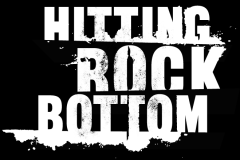 The creater and Director, Corey Snyder, who has been in recovery for the past five years and also happens to be a very talented film maker, wants to instill hope (and action) in those who still struggle.
He portrays challenges with addiction through docu-drama storytelling that utilizes actors to dramatize real stories. He and his team have already completed the first four episodes of season one which you can watch on Hitting Rock Bottom.
Each episode is a few minutes, so watching them all will not take you that long.The first season tells the story of Daryl Brown, a very likable young man who sets out in life with no idea of what is ahead for him. The show is more than engaging, and realistically captures the underlying risk factors that contribute to going down a path of addiction.
It is real, scary, and unfortunately a story that plays out far too often.