In recent months my travels have taken me to Philadelphia and New York City, two of the most amazing cities in America. While I have enjoyed staying at comfortable hotels and dining on delicious food, it has been impossible to ignore the significant number of homeless people on the streets, begging for money and food.
In fact, many have approached me and asked for help.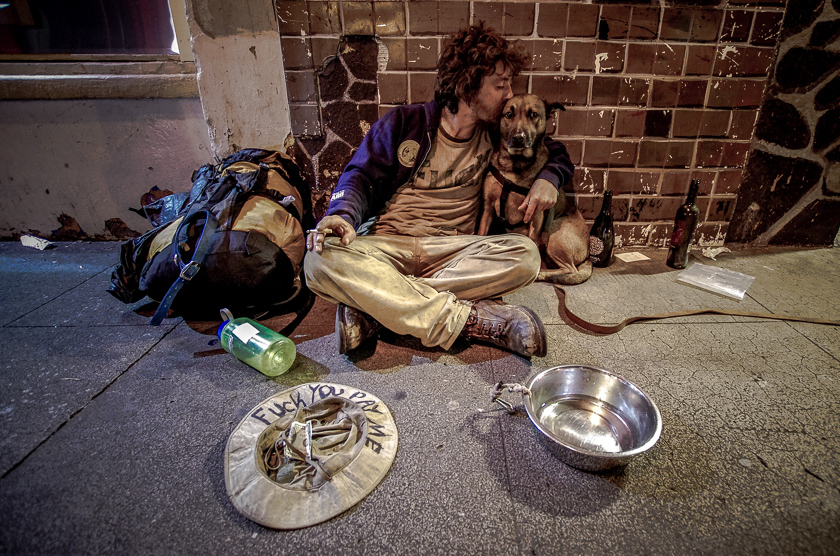 As someone who has spent a career treating those who struggle with addiction, my stance has always been that giving money to the homeless essentially equates to giving them the means to engage in addiction – because of course they will use the money to buy alcohol or drugs!
And this stance has been so easy to implement. All I have to do is walk on by, pretend not to notice, and feel good knowing that I am doing my part not to further addictive behaviors in the homeless.
America's homeless population
But then I discovered Wayne Teasdale's enlightening book, A Monk in the World: Cultivating a Spiritual Life
 and my resolute stance on (not) giving to the homeless began to crumble. He put names and stories to the faceless and awakened me to how the homeless mirror many of my own insecurities.
Very few who become homeless have chosen this lifestyle. Various risk factors conspire – much like addiction – to bring about the unfortunate state of homelessness. Behind every person wrapped in newspaper, sleeping on a park bench on a cold night, is a story. In America approximately 500,000 individuals experience homelessness (100,000 are chronically homeless) on any given night. A report by SAMHSA indicates that more than a third had chronic substance abuse problems and many also suffer from mental illness.
A study conducted in Philadelphia and NYC on the chronic homeless – my two recent destinations – revealed that most were male and over 90% Black. In January of this year, for the first time ever, NYC recorded over 50,000 individuals showing up at shelters, one in ten being children.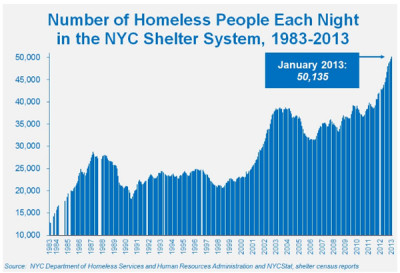 Homelessness is a growing and omnipresent problem that I now see everywhere – now that I am actually seeing.
What to do about the homeless?
For the first time in my life I am now engaging the homeless. Instead of walking by and ignoring their pleas for help, I am stopping and doing my best to listen to their stories. This past weekend in NYC I met Nelson. He suffered from a vascular disorder that injures blood vessels called Hemangioma.
He came to NYC a few years ago from a South American country in hopes that doctors could help him, and they did. As we chatted on the street, he pulled out a stack of family photos and told his story. He was incredibly grateful to be alive and reminded me that relationships are at the center of a good life.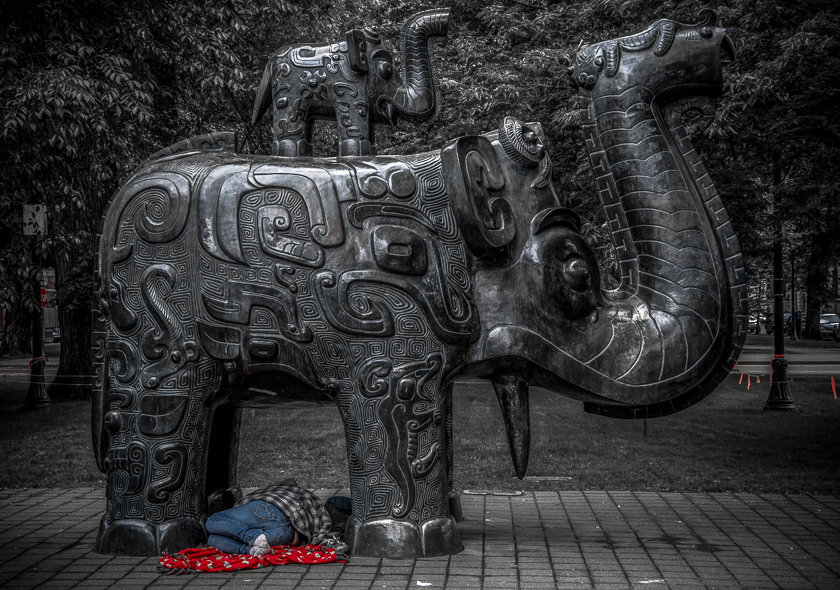 Our conversation also highlighted the incredible discrepancies between those that invest significant amounts of time, energy, and money on materialistic things, and those that have nothing. In addition to Nelson, there have been others recently whom I have engaged and listened to their stories. At the same time, I don't stop for everyone.
My relationship with the homeless is still evolving. I don't mind giving money anymore. But what I have learned in the brief time that I have opened to this problem, is that money alone is not the answer. A permanent solution to homelessness will require a transformation in our society, a systems approach that understands how to intervene at the root of the problem.
For now, I will no longer ignore or be afraid of the homeless. I will embrace the vulnerabilities they mirror in myself, and take the time to listen to their stories.