There are many things I struggle to manage in my life, including time, food (or more correctly my weight), exercise and making sure my dog gets her heart medicine every eight hours. I have other vices as well, but what links all of these things together is that they are ongoing issues that come and go in my life.
At times I eat healthy, exercise regularly, and use my time well. Yet at other times I find myself scarfing down junk food, skipping workouts all together, and feeling like a mouse on a never-ending treadmill.
Addictive behavior is similar in that it also comes and goes to varying degrees over time, it is not a constant. Although some can find permanent solutions to end particular behaviors:
I just stopped smoking and never went back to it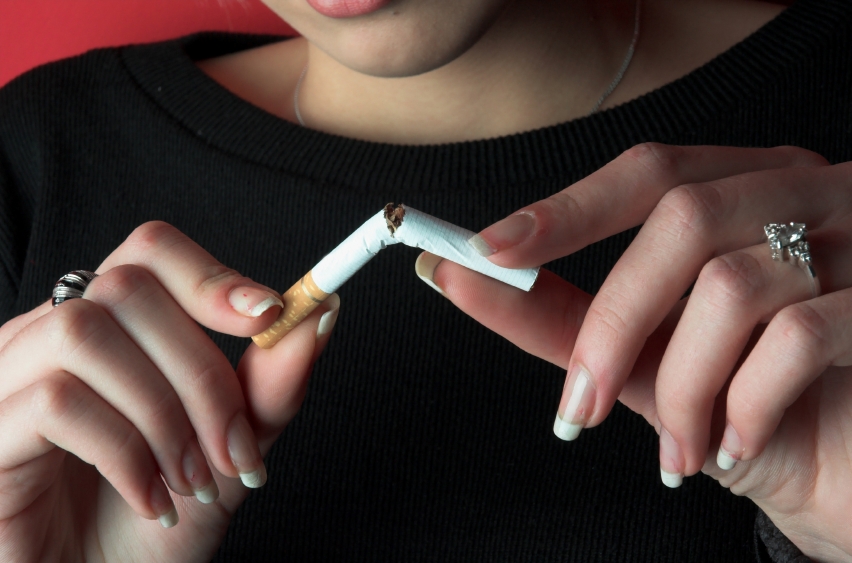 For most people, even if one behavior goes away, another usually takes its place perpetuating the problem of addiction just in a different form.
Because objects of addiction can also come and go, it is easy to see why dealing with addiction can become so hard – different addictions, different times, different problems, but most often sharing many underlying traits.
As a result, I believe that the most humane way of dealing with addiction is by utilizing a management approach that aims to decrease harm for all behaviors over time, and improve ones quality of life.
Too often I see people going in and out of treatment, attempting desperately to put a lid over the behavior and banish it forever, only to get depressed and frustrated when it returns in its original form, or surfaces in another addiction.
How do we manage behavior?
Whether it's addiction or giving my dog her pills, I have found four key things that make a difference:
#1 Awareness
You cannot manage anything if you are not aware of it and how it plays out in your life. Awareness is not so easy these days because we are bombarded from every side with people vying for our attention. But you must increase your awareness of the behavior you wish to change if you have any chance of success.
How do we do this?
Utilize reminder messages on your computer, phone, on sticky notes, put them on electronic calendars that email you reminders, set alarms to go off at critical times
Talk with someone about the behavior on a regular basis and process your progress – could be a therapist, friend, pastor, mentor, coach, spouse
Utilize a form of meditative practice to help clear away psychic junk and make more room to help you stay aware of what is truly important to you
Set-up your environment in such a way as to increase awareness: find new routes to work that avoid high-triggery places, get rid of the extra refrigerator in the garage where you store beer, add things that you want to focus on instead of the addiction like an easel for painting, a musical instrument, or perhaps a pet
#2 K.I.S.S.
Yes, the tried and true Keep It Simple Stupid applies to managing behavior change. The more complicated you make it, the less likely you will succeed.
Simple means we don't try to change too many things at once, and we do our best to find the simplest and easiest way to accomplish our goal. Earlier this year I significantly changed my diet and felt great. More energy, better sleep, all the things promised from this new way of eating materialized.
Yet a few weeks later I was back to my normal diet, disappointed that I could not maintain what I started. But I shouldn't have been. I changed too much too fast. We humans live so much by habit, and the many routines our brains lock into very often determine our behavior even when we desperately want to behave differently.
In a recent post I mentioned how the environment also sets us up, particularly for making it difficult to eat healthy. We have to be begin by making small incremental changes that support new brain connections, new habits. Change is a process with many different drivers, the key is finding the one that works best, and just staying on the road.
#3 Statistics
For many statistics is a foreign language, existing in a country you never want to visit. But in truth, we live statistics every day of our life. We read sports statistics, check weather reports, listen to stock updates, and hear percentages thrown around in the news.
Statistics is the science of making effective use of data, and in the case of managing behavior, there are many things that can be helpful to track over time: days abstinent, relapses, weight, money lost, time spent on particular activities, etc.
We track things because of our limited ability to keep a lot of this in our head, to remember the specifics. Keeping a record of progress provides a clear indication of how well we are staying on the road. It provides us feedback that is critical to successful change. Our tracking methods can be as simple as keeping a tally on a notepad, or creating more elaborate outcomes on spreadsheets.
I have seen a number of those struggling with addiction get very caught up in statistics, particular days abstinent, where relapses become devastating events instead of opportunities for growth and learning. Statistics should always be used to help us grow, learn, and better manage our behavior over time.
#4 Social support
You're aware of what you want to manage, you put a program in place that is simple, easy to stick with, and does not change too much too fast, and you begin to track your progress.
The final key and perhaps the most important is understanding that managing any behavior change we make is embedded within the social systems in which we exist: family, school, work, clubs, self-help groups, church, sports, neighborhoods. We are social creatures by nature and influenced greatly be those around us.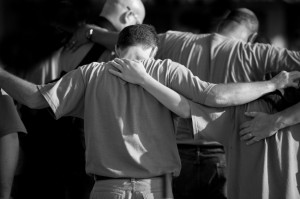 Successful change requires taking stock of our social connections, both those that support our change and are positive, and those that clearly contribute to perpetuating problems we wish to stop. I have said many times that addictions are ultimately about relationships, and the goal is to replace unhealthy relationships with objects with healthy relationships with people.
This is an ongoing process of learning how our past relationships influence our present ones, and how we can heal past wounds and emotionally mature in a way that allows to both receive and give love.
As we begin a new year (and a new decade), many of us will set goals to better manage behaviors in our life. Whether the desire is to reduce drinking, drug use, or have a more fulfilling relationship with food or sex, we stand a much better chance of succeeding when we utilize the above four keys. Happy New Year!