I want to share with you a remarkable music video by very talented musician Rick Hale, titled Descending, about his younger brother's struggle with heroin addiction. 
Make sure you watch it to the end as his brother Ryan makes a courageous appearance, putting his life in the public eye in hopes that his story may motivate others to avoid succumbing to the misery of heroin addiction.
In the past decade, overdose deaths from pain medicines and heroin have topped deaths from motor vehicle accidents in more than two dozen states.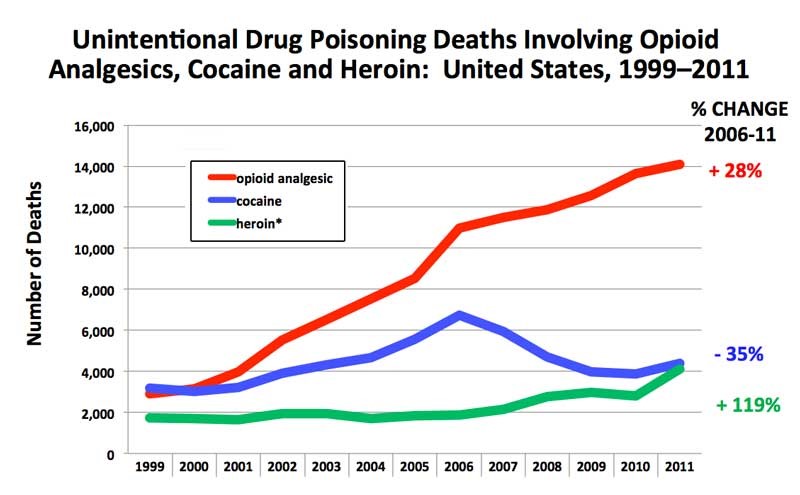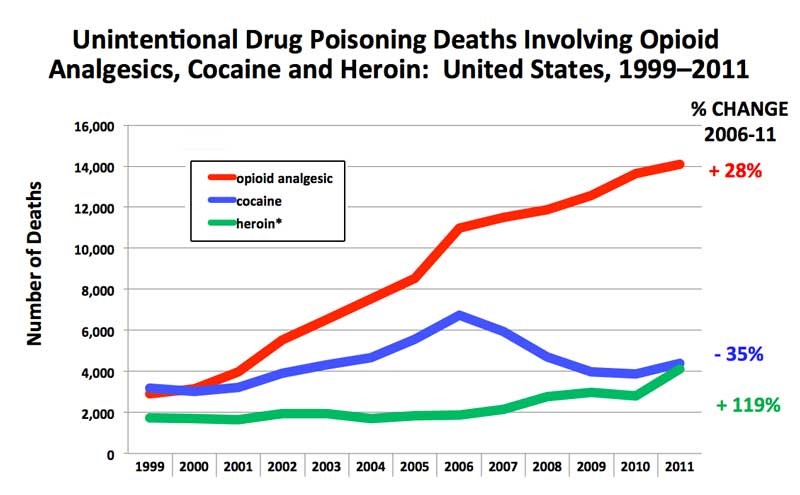 With about 100 people dying each day from pain medicines and heroin, the need for solutions is greater than ever. The Food & Drug Administration that regulates prescription drugs (including opioid analgesics) has taken action in the form of Risk Evaluation and Mitigation Strategies (REMS) that I wrote about and posted on a friend's Addiction Blog. If you have never heard of REMS, it's worth reading the post. But REMS are risk management plans for drug companies that make pain medicines, and have nothing to do with heroin or addiction treatment. In fact, there is evidence that as pharmaceutical companies better control risks of pain medicines, including introducing more abuse-deterrent formulations, those hooked on pills will shift to the cheaper substitute of heroin. So how do we help those who struggle?
Overcoming Heroin Addiction
I have worked with numerous clients hooked on heroin and every case is a bit different. That said, my overarching treatment template remains the 5 Actions that I utilize for all addictions. This is because those who struggle with heroin/pills – perhaps more than other addictions due to the risk of overdose death – necessitate a holistic intervention approach. There are no simple solutions, one-size-fits-all treatments, or single programs or clinicians that can do everything necessary to help someone ascending out of the hell of heroin addiction. Instead, what is needed is a well coordinated team approach, involving at minimum the following intervention components:
Housing and Food. Treatment makes no sense if basic needs are not met first. When I worked in a community-based treatment clinic I had numerous patients that lived on the street, and who would show up for help when the consequences of their behavior became too great. The work – often for weeks – was simply to help them secure safe housing, food, and a place where we could begin to add some structure into their life. I was a treatment professional, but my role at this stage of intervention was purely case management. 
Addiction Medication. For most with daily heroin use, the first-line treatment is methadone. While some still believe use of methadone is trading one addiction for another, this could not be further from the truth. A review by the prestigious Cochrane Group is worth reading if you have any doubts. That said, methadone is the most regulated drug in the U.S., which means patients have to jump through a number of hoops to obtain and stay on this medication at therapeutic doses. An alternative to methadone are buprenorphine products that can be prescribed from a physician's office. The first to be approved by the FDA – Subxone® and Subutex® – are both now generic. The National Alliance of Advocates for Buprenorphine Treatment maintains a helpful website listing all the available buprenorphine alternatives and a nice brochure on using buprenorphine. You might be wondering which is better, methadone or buprenorphine? Check out this review, again from those helpful Cochrane folks, if you want to know the answer. 
Psychiatric Medication. While some programs that prescribe addiction medications also prescribe psychiatric medications, not all do. Yet most who struggle with addiction to heroin have other co-occurring mental health disorders that can benefit from pharmacological intervention. Although you may be tempted to skip this team member and have these medicines prescribed by your primary care physician, they are not specialists in psychiatric medications, and for this reason, I almost always use psychiatric nurse practitioners or psychiatrists that have the most knowledge of these medicines.  
Primary Care. Abusing drugs is hard on the body, and I make it my practice to ensure that all clients I work with have a primary care physician that can coordinate all necessary medical care. Many who struggle with heroin have infections, chronic pain, and other serious medical conditions that must be addressed for treatment to be successful. 
Dental Care. Often overlooked, dental care is critical to holistic healing from heroin addiction. One tooth infection can result in significant pain that can lead to relapse. What does the wise Ben Franklin say? An ounce of prevention is worth a pound of cure!
Counseling. I know that counseling is involved in the above interventions, but here I am referring to long-term relational counseling that provides the necessary container, support and therapy for successful outcomes. Medications are critical, but so too is good therapy that resolves past traumas, provides developmental catch-up, and reduces shame. It's counseling built on a therapeutic relationship that evolves over many months, and usually years. It's core aim is what Freud said years ago, to get someone to engage deeply in the love and work of life. 
In addition to the above list of intervention components, there are other things that I might add depending on the client, including a focus on: career, spirituality/faith, parenting, legal issues, money, and the list goes on…. The key point in all of this is that if we are to help someone successfully overcome heroin addiction, what is required is a lot of teamwork, multiple interventions over time, and someone who can optimally coordinate the entire shebang! Often this case management work falls on the primary counselor, but connecting the intervention dots really is work that should be shared by all stakeholders in treatment.
Unfortunately, this systems approach to care often does not occur. Releases of information never get signed, team members don't talk with one another, and those who struggle with addiction end up experiencing the revolving door of treatment. The primary reason is that often no one person takes responsibility for coordinating the intervention components because it's a lot of work, work that often is never billed (or insurance wants to pay for). 
In sum, Rick's song says it so clearly…
How much further can I fall
Getting higher as my life's descending
Somethings taken over me
I'm not the man I used to be
I can't take it if it's never-ending
If we are serious about helping those who struggle with heroin addiction, and doing what we can to prevent overdose death, then it's time we take treatment to another level.