The media love stories like Tiger Woods and his lady friends.
Sex sells, it always has
Unfortunately, the media rarely care whether they are portraying an issue accurately, it is more about soundbites and sales. I know, because I used to get interviewed quite often for addiction-related stories when I worked for a large university teaching hospital. My 20 minute interviews would get slashed to 10 second clips on the nightly news.
I have come to realize that it is not their fault, it is the way of news in our soundbite culture. But topics like addiction and what has happened with Tiger deserve more than soundbites.
Addiction is an incredibly complex problem with no simple answers. It seems that despite this fact, the media have attempted to reduce Tiger's problems to a diagnosis of sex addiction. In the above clip they interview a sex addict who provides evidence that sex clearly is an addiction, and that his experiences are similar to Tigers, watch the video – and then keep reading.
Far too much time is spent debating whether specific behaviors should be called addiction
The reporters above point out that many do not consider sex addiction a real psychiatric disorder because it does not exist in the current verision of the Diagnostic and Statistical Manual of Mental Disorders (DSM). But the DSM is a socially-constructed diagnostic guide that is in the process of completely revamping the section dedicated to the diagnosis of addiction.
Turns out we got it wrong for the past couple of decades! In my opinion, debates about whether people can be "addicted" to specific objects (porn, food, internet, cell phone use) get us nowhere. For years therapists have treated patients with significant problems related to all these things, which usually come in packages of behavior. Our focus should be on understanding addiction as a relationship problem, not an object-specific problem.
How should we understand Tiger's behavior?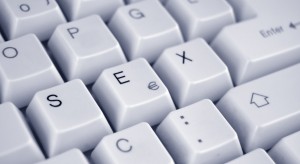 If addiction is about relationships, then we see that his pursuit of women  has been about something other than just sex.
Any therapist in the country who has spent time dedicated to the topic of sex addiction (Patrick Carnes, Jennifer Schneider, Robert Weiss) will say that sex addiction is not about sex. It is about intimacy and emotional connection, or the lack thereof.
As humans we are wired for relationships, but adverse childhood events (and trauma throughout life) lead to the avoidance of emotional experiences necessary for healthy emotional development. The result is a person like Tiger becomes an adult doing his best to negotiate the complexities of adult relationships with the emotional/relationship/intimacy skills of a child. No wonder he looks like a deer caught in headlights at news conferences.
The Emotional World
As a person neglects their internal emotional world, very often the emotional energy (which has to go somewhere) gets displaced into academic mental activities or sports. It is not coincidental that many who suffer from addiction and untreated trauma are professional athletes or have professional careers requiring brain power and academic credentials.
A number of news commentators have pointed out that when Tiger came on the pro scene at age 19 his life never was the same. I would add that prior to the age of 19 his life was very different from other kids, how else was he able to go pro at 19? I am not an expert on Tiger Woods and have no knowledge of the events in Tiger's early life that influenced his present behavior. And in truth, I don't care, they are not my business. Each person's past is their own.
We are not so different
We need to realize that we (even those who work in the media and are taking shots at him) are not so different from Tiger. On some level, we all struggle with past traumas, maintaining intimate relationships, sex, and developmental constrictions. And at times we all have engaged in excessive behaviors that help us disconnect from the world and our emotional pain (like even watching a bit too much professional sports).
Sure, we may not have millions in the bank, be the world's greatest golfer, or have the ability to act out in the ways he has, but just like Tiger, we all have our own life challenges. The real question is whether we are deepening our awareness of our shadow side, and doing the work necessary to own it, integrate it, and evolve our own mental/emotional health.
One final thing
Understanding why Tiger did what he did is very different then letting him off the hook. Let me be clear,
I am not attempting to justify his behavior or say his acting out was not his fault.
He needs to take responsibility for what he has done, and realize how his actions have hurt a lot of people. But we in society are so quick to judge others, and in a sick way relish watching those on top take big plunges. Instead of buying into the soundbite entertainment value of Tiger's pain, we could benefit a lot more by exploring how his fall is a mirror for aspects of our own life.