I need to apologize to those who work in the addiction treatment field, because some of my past posts have contributed to the perception that we have a broken addiction treatment system. While I have never said or even implied that the people working in the field are broken, I know from experience that it doesn't feel good continually hearing that the system in which one works is broken. But before I apologize, I have some explaining to do.
I am currently finishing up the writing of my upcoming Guide to Addiction Treatment that should be available next month. One of the aha moments while creating the eBook came when I realized that maybe the system is not so broken after all.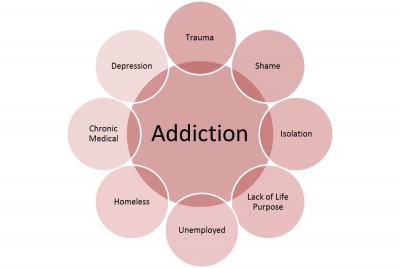 Maybe we have a lot of good treatment for addiction available, but it often fails those who struggle because we expect one treatment program, therapist, or approach to do everything necessary to overcome addiction.
Addiction is a problem that goes beyond just additive behaviors. It involves addressing underlying traumas, developmental gaps, isolation, and other complicating co-occurring disorders, all of which require time and attention. But you can't address all of these things at once. The most pressing and potentially harmful behaviors are addressed first, such as: daily drinking, suicidal behavior, potential for domestic violence, or lack of basic needs (food, shelter, safety). Later, once acute issues are stabilized, problems that require more time and management can be addressed, like: trauma, developmental gaps, and chronic emotional and medical issues.
Within our present system there exists a wide range of treatment experts working in hospitals, residential programs, outpatient clinics, and private practice that can effectively address all of the issues necessary to overcome addiction. But the key is knowing which professionals to employ at which time – which is why I am writing the guide!
For now, know that combining time with different therapists in different treatment settings means you proactively create your own individualized addiction treatment system that is far from broken. Doing this is not so hard once you know what outcomes you seek, have a general map for how to reach your outcomes, and know a bit about what interventions work best depending on where you are at on the map.
So, I apologize to all of those who work in the addiction treatment field for globalizing the idea that our addiction treatment system is broken. While improvements can always be made in the delivery of care, perhaps we should focus more on how to best utilize what we have available right now – which is more than enough to help anyone find their way out of addiction.
Sign up for our newsletter to find out when the Guide to Addiction Treatment is available.