Although the common theme these days is to understand addiction as a brain disease with contributing "psychosocial" factors, I believe there is a more useful way to think about this problem that directly links with how we go about solving it. Addictions are about relationships with objects instead of people. Let me explain.
In all my years doing clinical work and research, I have yet to come across anyone who struggles with addiction that does not also struggle in their relationships with people. This is because addiction typically does not happen overnight, and involves multiple reinforcing experiences that basically tell the brain "keep it up."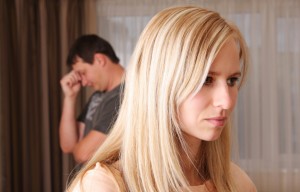 Unfortunately, as a person invests more time and energy into their relationship with objects (alcohol, food, drugs, porn, video poker, the list goes on) less time is spent engaging with people in healthy human relationships. The result is that important developmental skills necessary to initiate, develop, and maintain intimate human relationships become significantly constricted. In sum, many adults who struggle with addiction are child-like in their ability to be in relationships with other people.
This suggests that our treatments and interventions very often miss the mark. We focus so much energy on stopping the problematic behavior that we miss the importance of helping those who struggle developmentally catch-up. We know well from work with autistic children, trauma victims, and others, that no matter how significant the developmental gaps, we can intervene effectively and help people create intimate, emotionally mature, and nurturing relationships that take the place of object-relationships.
This work is not easy, and in future posts I will provide a lot more details about the specific developmental problems we see in those with addictions, and the treatment necessary for healing.