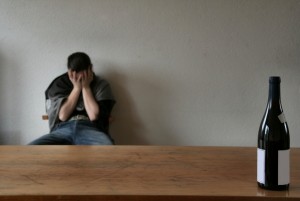 I wrote a paper about this topic some time ago, but thought I would post a more parsimonious version of the top 10 reasons treatment fails patients. The point is not to suggest that treatment is always ineffective, just that we have a long way to go to optimizing it for those who struggle overcoming addictive behavior.
Top 10 reasons treatment fails patients
Treatment focuses on select objects of addiction and does not address the entire package of addictive behavior.
Often lasting days or a few months treatment is way too short, instead of years like other chronic medical conditions.
Relies heavily on group therapy, an abstinence-based approach, and use of 12-step principles instead of individualizing treatment to patients needs and using a wide range of evidence-based practices.
Underlying mental health, trauma, and developmental deficits and constrictions go unaddressed or under treated.
Medications specifically approved by the FDA to treat addictions, including Naltrexone, Acamprosate, Buprenorphine, and Methadone, are underutilized in treatment.
Overly focuses on the pathological side of the equation, and does not encourage interventions based on positive psychology and creativity.
Treatment programs forget they are running a business, and that patients really are customers, even when they are mandated to treatment.
What would treatment be like if funding was based on outcomes specific to customer satisfaction?
Too much emphasis is placed on stage models of treatment when there is a much stronger base of evidence for universal processes of change.
Treatment programs see less than 10% of those in need of help. How can programs better align themselves with the needs of their community and broaden the use of their resources to help a greater number of people (i.e., population-based medicine).
Treatment often remains disconnected from other important healthcare and community stakeholders. Disconnects between criminal justice, primary care medicine, policy makers, and others.
Many people fall through the cracks and ultimately fail treatment.
Perhaps you can add a few to the list?